Guest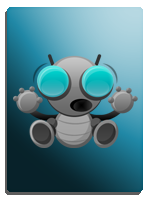 Guest

Patient Dies in Pfizer Drug Study
April 25, 2011
Pfizer Inc. confirmed that one patient who was taking its drug candidate tofacitinib, a pill designed to treat rheumatoid arthritis, died during a recent clinical trial and says the death was connected to the drug....
Earlier this month Pfizer said the drug met its goals in a separate late-stage trial.
Pfizer said the other deaths included a patient who died of acute heart failure, one death caused by brain injury following trauma, and one case of worsening rheumatoid arthritis. The brain injury death occurred 22 days after the patient stopped taking tofacitinib, and the patient who died of worsening rheumatoid arthritis had stopped taking tofacitinib six weeks earlier.
So I wonder how much these people who have the diseases get paid by these money hungry corporations? Really, this is no different from biological experiments on POW's except nowadays the incentive to have people 'volunteer' their bodies for experiments involve money incentives...because we all know people will respond to incentives to try something.
More than 1,000 patients have taken tofacitinib during clinical trials, and Pfizer said that overall death rate for patients in those studies is similar to what has been observed in other biologic treatments for rheumatoid arthritis.
http://www.laboratoryequipment.com/news-patient-dies-in-pfizer-drug-study-042511.aspx
So before you take a new pill they want to experiment on you.. better think twice because it could KILL you