1 Usernames on Thu Sep 29, 2011 11:49 pm
Thomas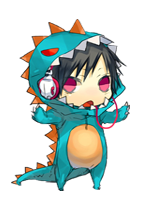 Admin
I will allow the option to change names starting now.
I will be removing credits for a bit until it needs to be added.
These words can't be in your username I disallowed them
Raze
asshole
gay
faggot
cock
cum
dick
fuck
nigger
shit
Anon
Anonymous

You can thank most of these words being blocked to beeer.

Why is Raze blocked? You kids like to come and be like Raze is gay or something like that
Grow the hell up that's some really immature shit.
It's old it's over used we get it you dislike me get the fuck over it.

Do I ban you because I'm mad? No I ban you because you're an idiot.

I'll try to post more but I'm busy with school and shit.

___________________________________________

Thomas • Forum Owner - Administrator • Support by PM - Also use the forums please.