Thomas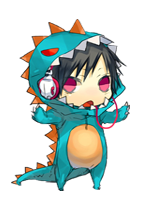 Admin
Well you might see something new with the bbcodes and it's a saving one.
It has this icon

How to use it?
When you click it will give you options like insert, delete, name.
Select the work you want to save with your mouse or right click and click select all and you will get a text saying Click here to save, if you click that it would save you work.
Now if you're using Name it will save but you can click what you saved and if you selected name you can click whatever you saved and give it a title.
Delete will just delete the save you click on.
Hope you guys like it.
___________________________________________

Thomas • Forum Owner - Administrator • Support by PM - Also use the forums please.