Guest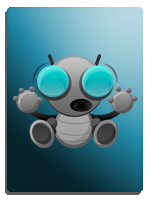 Guest
OK, basically we're going to do something that will get this site sky rocketing,
we're going to do what you guise should of already have done instead of leeching cool "hax". Gaia has switch servers to something known as "Smart Fox" from their former server known as the "Sushi Server". Now what this project is about is re-exploiting gaiaonline flash, not because it's cool or anything, it's all for the lulz. And it does not mean your leet or anything like that, it means you have enough intellect to gather on what you learned about gaia's old server and apply that skill and re-exploit that shiz... Now what we're going to do is wrestle our way back into gaia's system. WITHOUT leeching. I myself, don't really know much about how Sushi worked. But I'm going to go full out on this project, just to see if I have what it takes. Laugh if you will, but I'm giving it a try. Though right now I'm not feeling very confident, not even Bman himself might not has what it takes to deal with this project, but I quote I'm atleast giving it a try. That's all, folks.
Credits: Bman for some of the source of this information.
Link:
http://www.zerozaku.com/viewtopic.php?f=36&t=5733
Email:
papakun2009@live.com
Add, and message me for more detail about this project.