Top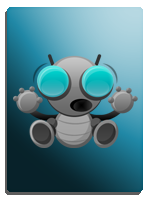 Contributor

Chapter 1
THE START
It all started like a normal day. Dale was just fishing. Till Light came over and started to act gay. So then Dale asked him
Dale wrote:Dude, Light. What the F**k are doing?
Light said
Light wrote:OH YOU KNOW, JUST TROLLING :epicface:
Dale got mad. So then, Dale here was nice and killed Light. Then this new kid named Sleepy came over and was really sleepy. He asked Dale,
Dale said yes. Then they got a fish. They started to fight over it. Then a guy named Top came over and got the fish. Dale and Sleepy said this
Dale, Sleepy wrote: BITCH GOT MY FISH!!
But, they started to fish...again. So then a guy named Hunter came over and just tried to kill them both. OUT OF NOWHERE DALE TAKES OUT HE'S TROLLING POWERS AND TROLLED HUNTER. Hunter was sad. :emo: Dale was all like :side:
Chapter 2
THE LIGHT
As soon as Sleepy and Dale where done fishing. They heard some bubbles in the water. They looked back, and there he was. LIGHT WAS BACK. LIGHT TAKES HE'S LIGHT POWERS AND JUST MAKES A FIRE. And that was it. Dale and Sleepy kept walking. A few minuets later, like 10. Dale was talking to he's mom. But he's mom was trolling him. He got mad. DALE TOOK OUT HE'S GUN LIKE BOOOOOOOOOOOOOOM BIIIIIIIIIITTTTTTTTCCCCCCCCCCCCCCCHHHHHHHHHH!!!!! It was only a Water gun. He's mom was like
Dale's Mom wrote:WHAT THE F**k!?!?
So then, Dale's mom got him by the hair, and just through him! He was like
Dale wrote:Oh, so you want to play like that, EHHHH!!?!?!?!?!?
A few minutes later, like 5. Things started to happen that I can say here. I'll give you a hint. [HAPPY]
Chapter 3
THE END
After Dale and he's mom got down. The guy named Top came back and did some s**t. He haxed Dale's house. He turned off all the
lights
and so Dale and he's mom stopped doing what they where doing, they got so scuuuurrrrdddd. Top left, like a dawg. So then a guy named и e c я o tried to troll people in the streets, like David Blane. But, he failed. Since he saw a guy named Sothe, he got scuuurrrddd. Sothe trolled him, he started to cry. Y__Y
SO THEN EVERYONE AT COMPUTER TALKS EXPLODED
The end. c: