Guest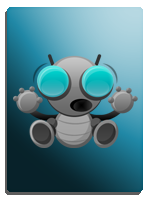 Guest

This story begins in a small town in the outskirts of racoon city, where a virus, the n-virus has been unleashed by st0n3 corp, owned by Eon, the most sadistic evil man on earth who's plans are to kill everyone who is not under his control.
the virus spreads, killing hundreds of men, women and children, turning the dead into living zombies, the small town is now in chaos, evil is in every corner, monsters lurking in the shadows while Eon resides in an underground lab with his army of Tyrant mutants made from ex delta special forces soldiers
MY GRASP FOR GLOBAL DOMINATION IS ALMOST HERE. ONCE EVERYONE HAS TRANSFORMED INTO ZOMBIES, THE WORLD WILL BELONG TO ME muahahahahahahaaa -Eon
yet a chance of hope remains, a spaceship coming back from a mission is on its way to earth, a special team made of ninjas, super soldiers, magicians, men-cyborgs,poke-masters you name it,
will they stop Eon and his plans?